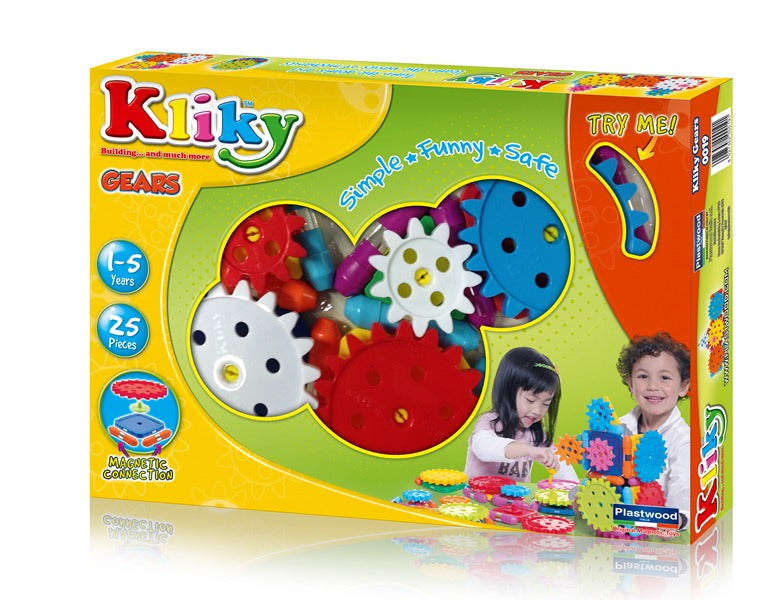 Kliky Gears - 25 pc
The Kliky line includes different sets with various combination of parts, colours and themes, including the new gear system. The colourful gears now add animation and motion to the construction experience, stimulating curiosity and imagination.
An innovative construction line that is a unique combination of colours, shapes, logic and why not, a little "magic"... because this is what magnets can be for children.
These gears will bring any Kliky set to life and allow children to create exciting movement in a spectacular chain reaction.
Recommended Age 1+