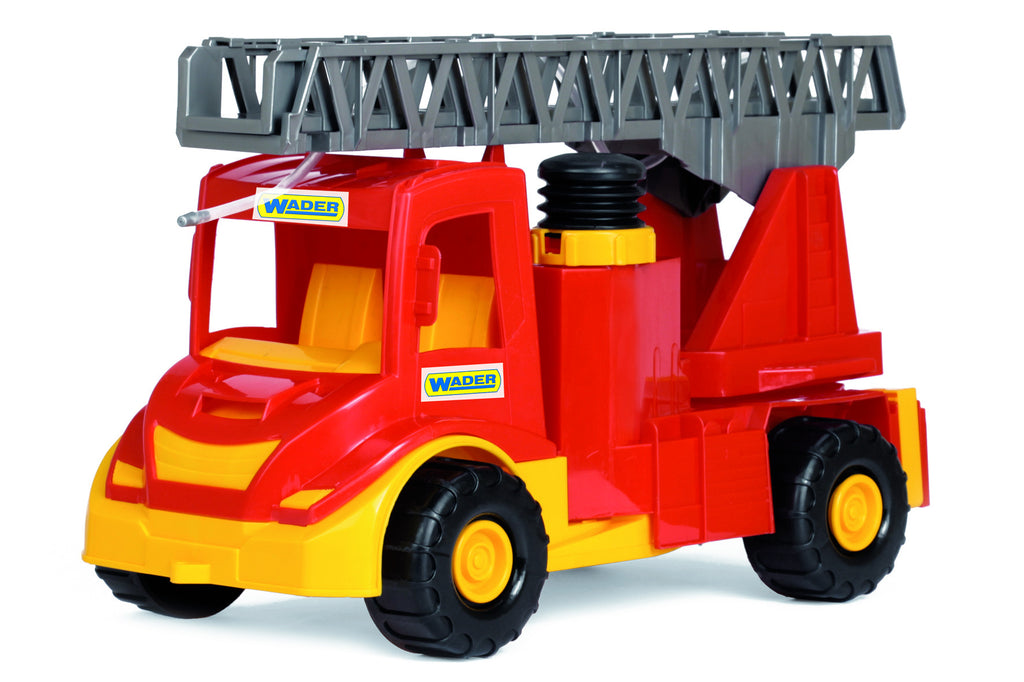 Multi Truck Fire Engine
Large, durable, and safe toy for kids for indoor and outdoor play.
The vehicle has movable 77 cm long ladder, water tank, pump and hose with water. Light construction and lightness in steering.
The product is made of high-quality weather-resistant plastic allowing to store the toy outside in the garden or on the balcony all year round.
Case Pack: 4
Unit Size: 43 x 25 x 20cm
SKU No: WA32170
Barcode: 5900694321700
Age: 3+